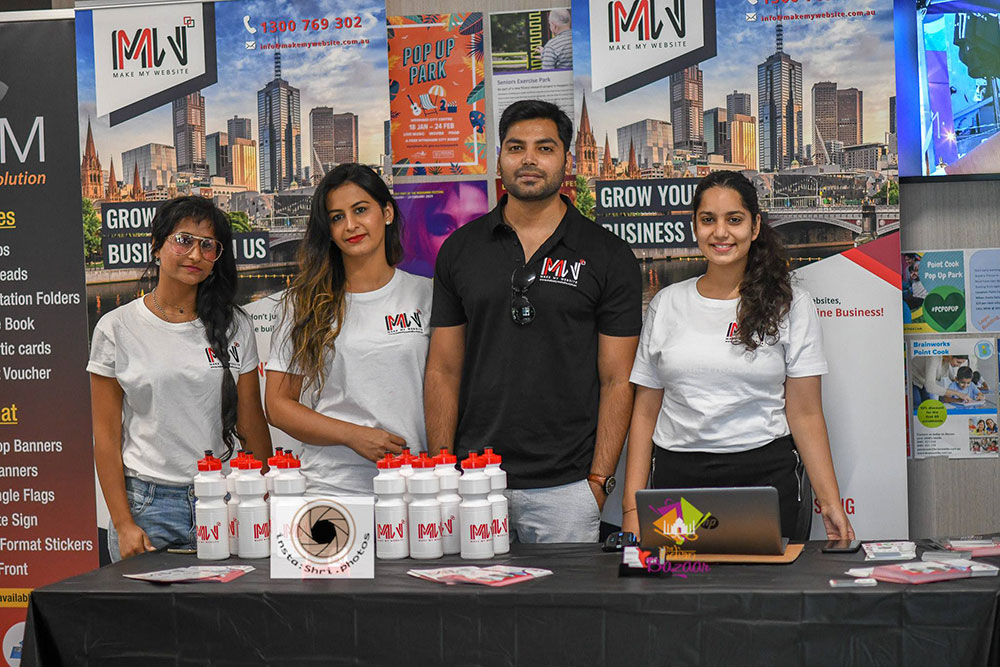 27 May

Make My Website

For any business these days, one thing that you simply cannot function without is a good website. After meeting hundreds of small business owners through The Indian Bazaar, I've come to realize that most of the time they don't want to talk about a website because they think that their business is not big enough to have it or that having a Facebook or Instagram page is good enough.
I was one with a similar mindset for a really long time and boy was I wrong!
Having a website is how people can know about who you are, what you do and how you can help them with your products/services. It doesn't have to be an elaborate website with 100 pages but it can be something basic with 4-5 pages that provides all the information.
Mayank Ahuja at Make My Website has been developing websites for more than a decade and has worked with many businesses, big and small, to showcase what they are doing with a top notch, sleek and user-friendly website. I spoke to Mayank about my blog and he came up with the whole design and layout that would suit me perfectly. And he wants to do the same for you. Here's what he has to say when asked why a good website is important for any business.
Saves you money – Investing in a good website is very important because it helps you grow your business and in turn brings in more customers. You can't afford to not have a good website.
Showcase your business – People need information and the best way to provide it is through your website. Images, demonstrations, testimonials are a great way to do so.
Saves you time – How many times people call you for the same questions and how much time do you spend answering them instead of using that time on your business? Save your precious time by having a dedicated page for FAQs or an online catalogue or brochure.
Customer Service – When you are running a business, you are like an expert in your field and you can educate your customers about latest trends, changes in your field or something personal. People love it when you are not just selling but connecting.
With so much of noise around you, a website helps you filter the cacophony and serve your clients better with meaningful engagement.
Just for The Indian Bazaar tribe, Make My Website has come up with some mind blowing & exclusive offers that are attached here in the brochure. Check it out and get in touch with Shweta Oz today. This deal is for people who are serious about their business so don't miss it.
In a brief interview with Mayank, I asked him three questions and this is what he had to say-
Why did you start "Make My Website"?
While working with one of the biggest organizations in Australia, I found out that there is a lot of market for web design needs yet the service that was currently being provided had a lot of room for improvement. It certainly was not matching the expectations of the businesses and that is when I felt we can genuinely contribute to helping small businesses with a lot better service considering my expertise in the field.
What makes MMW different from other establishments?
We stand out for not one but for many reasons. As a matter of fact, we are a small dedicated team known for its diligence and we have been rated highly credible for our work. I can proudly say that MMW has the happiest clients in every single state of Australia as we do not compromise with quality and deliver perfection!
Not everyone knows about the details as to what is involved in getting a website designed. So for someone who needs a great website without having prior knowledge about it, what are 3 most important questions they should always ask their web designer?
For any non-technical person who is willing to get a website, the following are the things that a business owner must ask the web designer-
The portfolio! Genuine web design companies, always showcase their work proudly and hence this ought to be the most sought-after area of interest for it will speak volumes about the brand.
The layout of the website. In the era of smart devices where 60% of the traffic comes from the same, it is important to have a responsive website- which is compatible with all the electronic devices.
The final question I reckon which must be asked is if they genuinely design the website by themselves or outsource the work to some other company.